The Sharps Assure Pharmaceutical Disposal System is a safe and convenient solution for the responsible and compliant disposal of pharmaceutical waste and unused medications. Sharps Assure's easy-to-use kits enable healthcare providers and distributors to legally and effectively dispose of pharmaceutical waste, this includes unused or expired medications, surplus controlled substances. Thus, preventing diversion and being disposed improperly and ending up in our water supply and affecting the environment.
Specific guidelines for the proper disposal of pharmaceuticals are different for non-controlled substances and controlled [non-narcotic and
narcotic medications]. Sharps Assure Pharmaceutical Disposal Kits come in a variety of cost-effective options and sizes, offering an ideal solution for all situations, including:
• Hospitals
• Healthcare facilities
• Pharmaceutical manufacturers
• Pharmacies
• Doctors' offices
• Clinics
• Narcotics treatment centers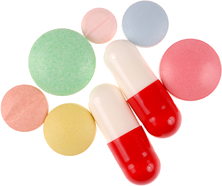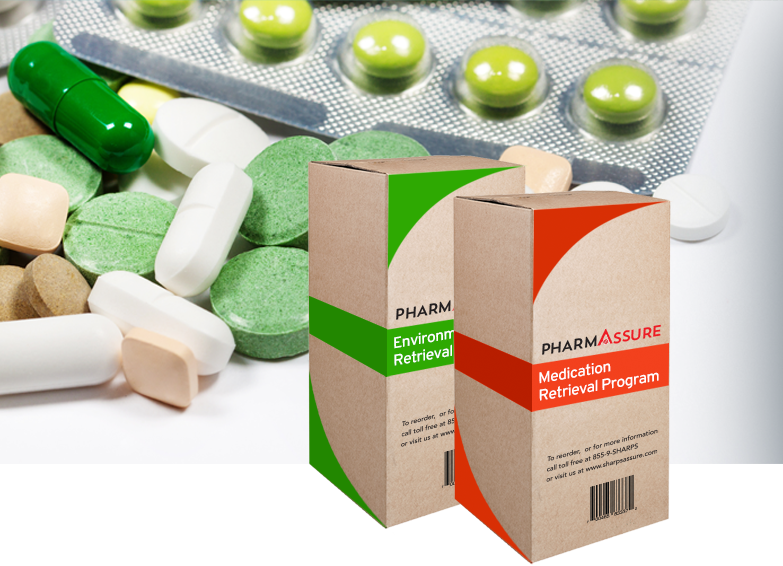 Medication retrieval program
The self-contained Medication Retrieval Program includes everything needed for the compliant collection, shipping, and disposal of controlled substances (schedules II-V), ensuring their safe and secure destruction. As an added convenience, the program is suitable for the commingled collection of both narcotic as well as regular legend (non-controlled) medications.
The Medication Retrieval Program is ideal for manufacturers of pharmaceuticals and for
pharmacies, long-term care facilities, assisted living facilities, and hospice care providers.
Receptacle and packaging for collection and shipping:
• Meets and exceeds the regulation standards for the safe disposal and destruction of controlled substances
• Nondescript packaging with unique tracking features
• Prepaid UPS Return carton
No Schedule I drugs are allowed
Environmental retrieval program
This Environmental Retrieval Program kit includes everything you need for the safe and regulatory compliant disposal of non-controlled pharmaceuticals, exercising good stewardship  stewardship and responsibility for the environment. The Environmental Retrieval Kit ensures the easy and proper collection, shipping, and destruction of all legend medications (non-controlled). The Environmental Retrieval program is ideal for use in long-term care facilities and can also be used in any situation where the accumulation of large quantities of unused or expired medications necessitates safe disposal.
Receptacle and packaging for collection and shipping:
• Nondescript packaging with unique tracking features to comply with regulatory codes
• Prepaid UPS Return carton